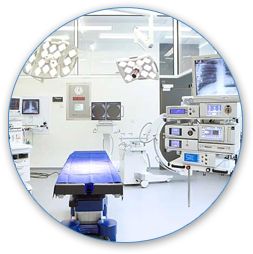 Industrial Cleaning requires the right equipment, expertise and trained personnel. At Cleanex Contract Services we have all of this and more, whatever your industry.
From aerospace manufacturing to food production, our technicians are properly trained and have the equipment to efficiently handle any industrial cleaning task.
Experts in paint plant maintenance, we operate in various industries that use paint processes such Airbus, JCB and BMW. From the shot blast machine right through to the oven, we can help to keep the plant running smoothly with weekly planned maintenance or shutdown projects. Our technicians can change filters, nozzles and pipework throughout the paint plant system. We have our own airless sprayers for application of booth coatings, whether brilliant white peelable tack coating or clear gel systems.
If you need machine centres or heavy plant to be cleaned, we have the right systems including equipment and chemicals to bring your industrial plant back to its best. We also offer a painting service once the plant is cleaned, if needed.
Heavy build up of grime, oil and fumes within factories and warehouses can make an industrial work space seem dark and dingy but this can be easily rectified with our specialised cleaning services for industry.